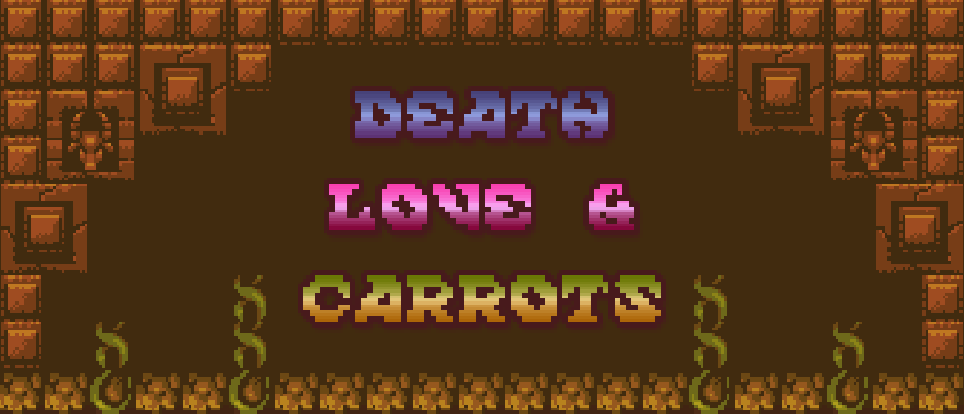 Death, Love & Carrots
Version 0.1.3 is out now!
---
Hey there, lovely peeps!
A new update has just dropped for Death, Love & Carrots, bringing the game to its current version 0.1.3. It's not a big one, sorry (those usually take longer), but it brings some cool and interesting new features and additions nonetheless:
BOSS FIGHT! Yep... you may now stand toe to toe with the first boss enemy in the game. Or... toe to root?
The Bunny-Squirrel-Banter clusterfudge continues, culminating in the conclusion of the first story chapter.
Quality of Life improvements: added sign posts, some additional UI elements as well as more / refined dialogue.
Improved collision code for slopes (you shouldn't get stuck anymore... or not as often. Hopefully. Can you test plz?)
Several "under-the-hood" improvements and minor bug fixes.
Stay updated on all things DLC (god, I love that acronym) at @DLC_GG on Twitter!
Files
DLC_Game_v0.1.3.exe
20 MB
Apr 22, 2019
Get Death, Love & Carrots