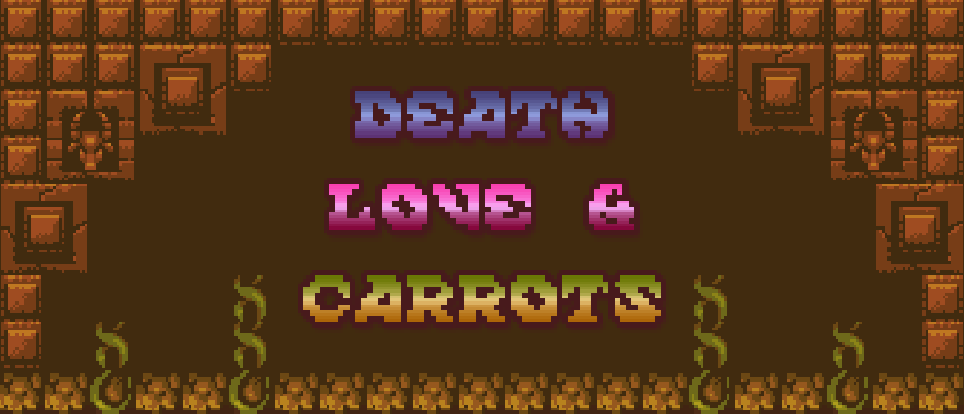 Death, Love & Carrots
Version 0.2.0 is out now!
---
Hey there, lovely peeps!
A new update has just dropped for Death, Love & Carrots, bringing the game to its current version 0.2.0. With that comes what you've all been waiting for: a free demo to download and play to your heart's content.
As a quick note: this demo is currently on par with the paid version, but won't receive any further updates. This allows you to get a good understanding of what the game is about, while everyone who already purchased it will have much more exciting new content to look forward to.
But let's get into what's actually new:

TWITCH INTEGRATION! You may now have your Twitch viewers interact with the game to make things more challenging. Please refer to the file "twitch.ini" in the installation directory for further information on how this works.
TOWER ATTACK as a new challenge mode! Legend has it that there's a smoking hot bunny at the top... *coughs*
Quality of Life improvements: added effects for actor and bullet impacts, refined player movement.
Several "under-the-hood" improvements and minor bug fixes, most notably: slope collision is now (finally!) working as intended. Yay me!
Stay updated on all things DLC (god, I love that acronym) at @DLC_GG on Twitter!
Files
DLC_Game_v0.2.0.exe
28 MB
Apr 04, 2020
DLC_Game_v0.2.0_demo.exe
28 MB
Apr 04, 2020
Get Death, Love & Carrots